TV, Radio, Advertising
Azerbaijan Creative Industries Federation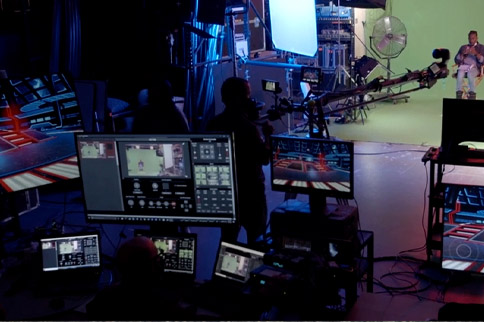 Television (TV), sometimes shortened to tele or telly, is a telecommunication medium used for transmitting moving images in monochrome (black and white), or in colour, and in two or three dimensions and sound. The term can refer to a television set, a television program ("TV show"), or the medium of television transmission. Television is a mass medium for advertising, entertainment and news.
Television became available in crude experimental forms in the late 1920s, but it would still be several years before the new technology would be marketed to consumers. After World War II, an improved form of black-and-white TV broadcasting became popular in the United States and Britain, and television sets became commonplace in homes, businesses, and institutions. During the 1950s, television was the primary medium for influencing public opinion. In the mid-1960s, color broadcasting was introduced in the US and most other developed countries. The availability of multiple types of archival storage media such as Betamax and VHS tapes, high-capacity hard disk drives, DVDs, flash drives, high-definition Blu-ray Discs, and cloud digital video recorders has enabled viewers to watch pre-recorded material—such as movies—at home on their own time schedule. For many reasons, especially the convenience of remote retrieval, the storage of television and video programming now occurs on the cloud. At the end of the first decade of the 2000s, digital television transmissions greatly increased in popularity. Another development was the move from standard-definition television (SDTV) (576i, with 576 interlaced lines of resolution and 480i) to high-definition television (HDTV), which provides a resolution that is substantially higher. HDTV may be transmitted in various formats: 1080p, 1080i and 720p. Since 2010, with the invention of smart television, Internet television has increased the availability of television programs and movies via the Internet through streaming video services such as Netflix, Amazon Video, iPlayer and Hulu.
In 2013, 79% of the world's households owned a television set. The replacement of early bulky, high-voltage cathode ray tube (CRT) screen displays with compact, energy-efficient, flat-panel alternative technologies such as LCDs (both fluorescent-backlit and LED), OLED displays, and plasma displays was a hardware revolution that began with computer monitors in the late 1990s. Most TV sets sold in the 2000s were flat-panel, mainly LEDs. Major manufacturers announced the discontinuation of CRT, DLP, plasma, and even fluorescent-backlit LCDs by the mid-2010s. In the near future, LEDs are expected to be gradually replaced by OLEDs. Also, major manufacturers have announced that they will increasingly produce smart TVs in the mid-2010s. Smart TVs with integrated Internet and Web 2.0 functions became the dominant form of television by the late 2010s.
The first and obvious advantage of TV is its source of entertainment. In the evenings, we flock to our guest rooms to enjoy the television programs. With a wide range of choices, television makes everyone a guest. There are television channels for children, teens, adults and the elderly. Television content includes reality shows, television series, feature films, cartoons, music, environmental programs, wildlife broadcasts, documentaries, news and others.
In addition to people working in the manufacturing, transportation, and retail sectors, many professionals, such as news broadcasters, operators, journalists and editors, offer career opportunities for people who specialize in various fields.
By the end of the twentieth century, the television industry has become an important economic force with the largest revenues, costs and possible social and psychological effects of the media.
Companies that are interested in branding policy usually use the capabilities of television. Television offers the greatest creative potential among traditional media. Unlike radio, it has both audio and visual elements and dynamics. Advertisers often try to tell stories that affect their viewers in their ads. Television has more emotional impact on advertising.
According to the last global study report within the project carried out by Ernst Young in 2015, commissioned by CISAC (the International Confederation of Authors and Composers Societies) with the aim of analyzing the cultural and creative markets in the world, TV worldwide generated revenues of US$477 billion and employed 3,52 million people.
Today, in addition to state radio and television, private television and radio channels, such as Lider, Space, Azad Azerbaijan, Xəzər are broadcasting different content. In addition, there are Internet TV and radio channels that broadcast over the Internet.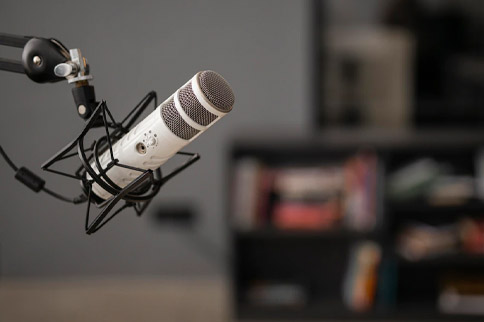 The "radio industry" is a generic term for any companies or public service providers who are involved with the broadcast of radio stations or ancillary services.
Radio broadcasters can be broken into at least two different groups:
Public service broadcasters are funded in whole or in part through public money. This may be through money received directly from the government, or, as in the UK, through a license fee. The license fee is typically protected by law and set by the government, and is required for any household which contains equipment which can be used to receive a TV signal.
Commercial broadcasters (also called Independent Local Radio in the UK) are largely funded through the sales of advertising spots on their radio station. Commercial stations are often quite local, and may have some public service commitments within their permit.
The early history of radio is the history of technology that produces and uses radio instruments that use radio waves. Within the timeline of radio, many people contributed theory and inventions in what became radio. Radio development began as "wireless telegraphy". Later radio history increasingly involves matters of broadcasting.
According to the last global study report within the project carried out by Ernst Young in 2015, commissioned by CISAC (the International Confederation of Authors and Composers Societies) with the aim of analyzing the cultural and creative markets in the world, Radio industry worldwide generated revenues of US$46 billion and employed 502.000 people.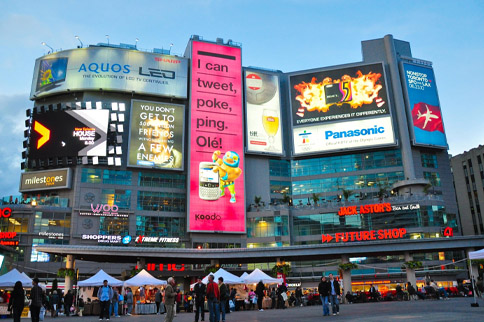 Advertising is a marketing communication that employs an openly sponsored, non-personal message to promote or sell a product, service or idea. Sponsors of advertising are typically businesses wishing to promote their products or services. Advertising is differentiated from public relations in that an advertiser pays for and has control over the message. It differs from personal selling in that the message is non-personal, i.e., not directed to a particular individual. Advertising is communicated through various mass media, including traditional media such as newspapers, magazines, television, radio, outdoor advertising or direct mail; and new media such as search results, blogs, social media, websites or text messages. The actual presentation of the message in a medium is referred to as an advertisement, or "ad" or advert for short.
Commercial ads often seek to generate increased consumption of their products or services through "branding", which associates a product name or image with certain qualities in the minds of consumers. On the other hand, ads that intend to elicit an immediate sale are known as direct-response advertising. Non-commercial entities that advertise more than consumer products or services include political parties, interest groups, religious organizations and governmental agencies. Non-profit organizations may use free modes of persuasion, such as a public service announcement. Advertising may also help to reassure employees or shareholders that a company is viable or successful.
Modern advertising originated with the techniques introduced with tobacco advertising in the 1920s, most significantly with the campaigns of Edward Bernays, considered the founder of modern, "Madison Avenue" advertising.
Worldwide spending on advertising in 2015 amounted to an estimated US$529.43 billion.[5] Advertising's projected distribution for 2017 was 40.4% on TV, 33.3% on digital, 9% on newspapers, 6.9% on magazines, 5.8% on outdoor and 4.3% on radio. Internationally, the largest ("Big Five") advertising-agency groups are Dentsu, Interpublic, Omnicom, Publicis, and WPP.