Music, Dance, Theatre
Azerbaijan Creative Industries Federation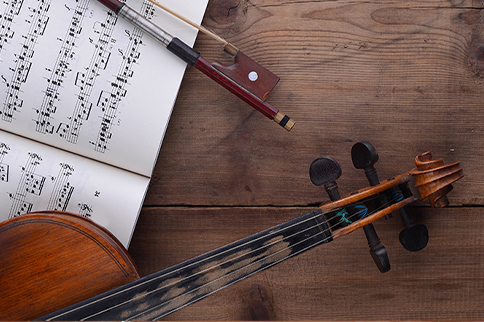 The music industry consists of the companies and individuals that earn money by creating new songs and pieces and selling live concerts and shows, audio and video recordings, compositions and sheet music, and the organizations and associations that aid and represent music creators. Among the many individuals and organizations that operate in the industry are: the songwriters and composers who create new songs and musical pieces; the singers, musicians, conductors and bandleaders who perform the music; the companies and professionals who create and sell recorded music and/or sheet music (e.g., music publishers, music producers, recording studios, engineers, record labels, retail and online music stores, performance rights organizations); and those that help organize and present live music performances (sound engineers, booking agents, promoters, music venues, road crew).
The industry also includes a range of professionals who assist singers and musicians with their music careers (talent managers, artists and repertoire managers, business managers, entertainment lawyers); those who broadcast audio or video music content (satellite, Internet radio stations, broadcast radio and TV stations); music journalists and music critics; DJs; music educators and teachers; musical instrument manufacturers; as well as many others. In addition to the businesses and artists who work in the music industry to make a profit or income, there is a range of organizations that also play an important role in the music industry, including musician's unions (e.g., American Federation of Musicians), not-for-profit performance-rights organizations (e.g., American Society of Composers, Authors and Publishers) and other associations (e.g., International Alliance for Women in Music, a non-profit organization that advocates for women composers and musicians).
The modern Western music industry emerged between the 1930s and 1950s, when records replaced sheet music as the most important product in the music business. In the commercial world, "the recording industry" – a reference to recording performances of songs and pieces and selling the recordings–began to be used as a loose synonym for "the music industry". In the 2000s, three major corporate labels control a majority of the music market: the French-owned Universal Music Group, the Japanese-owned Sony Music Entertainment, and the US-owned Warner Music Group. Labels outside of these three major labels are referred to as independent labels (or "indies"). The largest portion of the live music market for concerts and tours is controlled by Live Nation, the largest promoter and music venue owner. Live Nation is a former subsidiary of iHeartMedia Inc, which is the largest owner of radio stations in the United States.
In the first decades of the 2000s, the music industry underwent drastic changes with the advent of widespread digital distribution of music via the Internet (which includes both illegal file sharing of songs and legal music purchases in online music stores). A conspicuous indicator of these changes is total music sales: since 2000, sales of recorded music have dropped off substantially while live music has increased in importance. In 2011, the largest recorded music retailer in the world was now a digital, Internet-based platform operated by a computer company: Apple Inc.'s online iTunes Store. Since 2011, the Music Industry has seen consistent sales growth with streaming now generating more revenue per annum than digital downloads. Spotify and Apple lead the way with online digital streaming.
According to the last global study report within the project carried out by Ernst Young, commissioned by CISAC (the International Confederation of Authors and Composers Societies) with the aim of analyzing the cultural and creative markets in the world, in 2013, the music industry worldwide generated revenues of US$65 billion and employed 4 million people.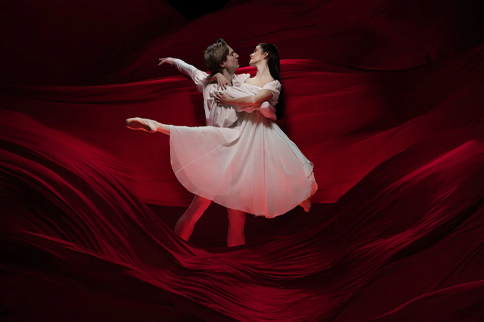 The overall goal of the dance industry is to communicate a message or idea through dance, or to provide instruction to children or adults who wish to learn to dance. Some dance students use the activity to lose weight or maintain a healthy body weight, while others wish to take part in competitions or improve their skills.
The dance industry can be divided into two primary sectors: professional and amateur. The professional dance industry is made up of dancers, choreographers, rehearsal or master dancers, costume and set designers, makeup artists, publicists, and others behind the scenes.
There are many types of professional dance companies, but the most widespread are ballet and modern dance companies. These companies typically perform during a set season, usually beginning in the fall and ending in the spring. During the off-season performers and others find work at resorts, cruise ships, and similar places.Dance companies are usually not self-supporting organizations. Often they are nonprofit organizations and depend on three types of funding to sustain them: ticket sales (usually representing about one-third of their income), private donations (usually representing up to 50 percent or more of their income), and grants and government support (can represent up to one-third of a company's income). Since private donations and grants are uncertain and unreliable, some companies struggle when the economy is slow and have to shorten their seasons or reduce staffing.
Amateur dance relies solely on the popularity of dance in the culture. It consists primarily of private dance schools that teach both children and adults how to dance. Some schools encourage their students to enter competitions and some eventually may become professional ballroom dancers. However, most students take dance lessons for fun or to improve their abilities for specific events such as weddings. Children at dance schools can also compete in dance competitions specific to certain types of dance and age ranges. Dance schools for children teach ballet, jazz, contemporary dance, and tap. Adult dance schools primarily teach traditional ballroom dances such as the waltz, jitterbug, and the tango.
Humankind has been dancing for various reasons for thousands of years. Earliest organized dances can be traced back to early tribal societies; they were part of ritual ceremonies held to ask spirits or gods for success in hunting or in battle. Some anthropologists have also theorized that dancing and music originally came from the same mating-display impulses that occur in other species. The early Egyptians danced to honor their leaders. They also danced during parades, funerals, and religious ceremonies. Ancient Israelites performed circle dances, processional chain dances, and energetic stamping-and-jumping dances at religious festivals. Other civilizations, such as the Greeks and Romans, taught their children to dance as part of their education. Dance performers are the most prevalent workers in the industry.
Whether they dance for a specific company or in competitions, they dance to earn their salaries. Dance instructors, professors, or teachers make up another large segment of the industry. They teach students to dance at private studios or public or private schools and universities. Choreographers and master or rehearsal dancers are also commonly employed. These employees often start out as dancers and then become choreographers or master dancers. Other employees that work in the industry are set and costume designers, lighting crew, stage crew, makeup artists, publicists, grant writers, and fund-raisers.
Folk dance in Azerbaijan
The history of Azerbaijani folk dance is closely bound to the history of the country. A long history stretches back into the Stone Age. Drawings chiseled thousands of years ago into the rocks at Qobustan (ca. 60 km from Bakı) mainly represent old Azerbaijani folk dances. 

As is also the case with other peoples of the world, the folk dances of Azerbaijan reflect the people's pride, culture and spirit as well as the traditions and courage for which the Caucasian peoples are so well known, that is, their "soul" and their folk character. Azerbaijani folk dance has many forms and consists of many characteristic steps and hand movements that are fully synchronized and unique. This series of movements forms the basis for the professional folk dances that have been performed for hundreds of years at folk festivals, weddings, folk games and entertaining mock battles. 

Azerbaijani folk dance expresses symbolically a wide variety of emotional themes, ranging from the hospitality and generosity to friendship and the unity of the people, from the high spirits of young girls to the courage of the young men, to the expression of simple joie de vivre. The narrative of the awakening of spring and feelings of love is depicted through the graceful, aesthetic, lithe and sensuous movements by the girls as they dance, while other dances are simply happy and joyful. Also famous are the heroic Caucasian dagger dances executed by the men, spirited dancers with their heads held high, making every effort to display their consummate dancing abilities. 

Often the dances are accompanied by fierce drum rhythms that immediately capture, mesmerize and fascinate the audience. Particularly important to the Azerbaijani people are traditional wedding dances based on folk music, folk culture and folk customs, especially the dances representing the preparations for a wedding. 
Dance music
Dance music is music composed specifically to facilitate or accompany dancing. It can be either a completely musical piece or part of a larger musical arrangement. In terms of performance, the major categories are live dance music and recorded dance music. While there exist attestations of the combination of dance and music in ancient times (for example Ancient Greek vases sometimes show dancers accompanied by musicians), the earliest Western dance music that we can still reproduce with a degree of certainty are the surviving medieval dances. In the Baroque period, the major dance styles were noble court dances (see Baroque dance). In the classical music era, the minuet was frequently used as a third movement, although in this context it would not accompany any dancing. The waltz also arose later in the classical era. Both remained part of the romantic music period, which also saw the rise of various other nationalistic dance forms like the barcarolle, mazurka, ecossaise, ballade and polonaise.
Modern popular dance music initially emerged from late 19th century's Western ballroom and social dance music. During the early 20th century, ballroom dancing gained popularity among the working class who attended public dance halls. Dance music became enormously popular during the 1920s. In the 1930s, called the Swing era, Swing music was the popular dance music in America. In the 1950s, rock and roll became the popular dance music. The late 1960s saw the rise of soul and R&B music. The rise of disco in the early 1970s led to dance music becoming popular with the public. By the late 1970s, electronic dance music was developing. This music, made using electronics, is a style of popular music commonly played in nightclubs, radio stations, shows and raves. Many subgenres of electronic dance music have evolved.
Dance industry in figures
In the United Kingdom, roughly 22 percent of the population go to see a ballet, a dance performance or an opera annually. Although the majority of shows at theaters in the UK are plays, dance ballet and other dance performances make up a considerable amount of the theater repertoire. In 2016 approximately 4.2 percent of theatergoers in England saw a ballet and 4.8 percent attended another live dance event.
As of 2016, roughly 7.9 percent of adults in England participated in a form of dancing other than for fitness, which shows a slight decrease from 9.7 percent in 2007. As of 2015, the share of people who ever attended a dance class such as ballroom, latin, country, western or folk amounted to 27 percent among women and 14 percent among men. In Scotland, 59 percent of adults dance less often than once a month, but at least once a year.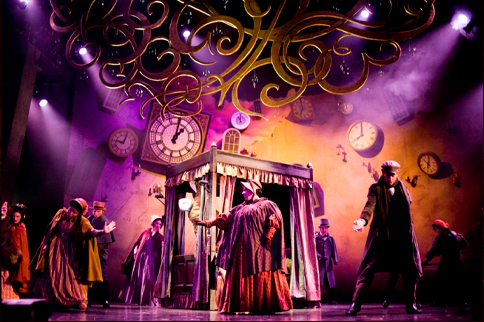 Theatre is a collaborative form of performing art that uses live performers, typically actors or actresses, to present the experience of a real or imagined event before a live audience in a specific place, often a stage. The performers may communicate this experience to the audience through combinations of gesture, speech, song, music, and dance. Elements of art, such as painted scenery and stagecraft such as lighting are used to enhance the physicality, presence and immediacy of the experience. The specific place of the performance is also named by the word "theatre" as derived from the Ancient Greek θέατρον (théatron, "a place for viewing"), itself from θεάομαι (theáomai, "to see", "to watch", "to observe").
Modern Western theatre comes, in large measure, from the theatre of ancient Greece, from which it borrows technical terminology, classification into genres, and many of its themes, stock characters, and plot elements. Theatre artist Patrice Pavis defines theatricality, theatrical language, stage writing and the specificity of theatre as synonymous expressions that differentiate theatre from the other performing arts, literature and the arts in general.
Modern theatre includes performances of plays and musical theatre. The art forms of ballet and opera are also theatre and use many conventions such as acting, costumes and staging. They were influential to the development of musical theatre; see those articles for more information.
The theatre industry in the United Kingdom is a fundamental part of the country's arts and culture sector. Over 19 million theatre tickets were sold across the UK in 2016, with London regarded as the biggest market. Gross box office revenues for London theatres reached roughly 645 million British pounds in 2016, earned primarily through West End theatre venues.
London theatreland or the West End is the area of central London with the highest concentration of commercial theatres. Along with Broadway in New York, it is one of the most popular theatre districts for English speaking performances in the world. Musicals are the most popular form of theatre, recording the highest attendance figures for performances in London. In 2016, box office revenues from London musicals valued 401 million British pounds.