Literature, Publishing
Azerbaijan Creative Industries Federation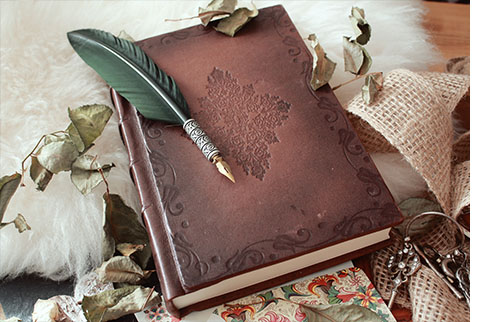 Literature, most generically, is any body of written works. More restrictively, literature refers to writing considered to be an art form or any single writing deemed to have artistic or intellectual value, often due to deploying language in ways that differ from ordinary usage.
Its Latin root literatura/litteratura (derived itself from littera: letter or handwriting) was used to refer to all written accounts. The concept has changed meaning over time to include texts that are spoken or sung (oral literature), and non-written verbal art forms. Developments in print technology have allowed an ever-growing distribution and proliferation of written works, culminating in electronic literature.
Literature is classified according to whether it is fiction or non-fiction, and whether it is poetry or prose. It can be further distinguished according to major forms such as the novel, short story or drama; and works are often categorized according to historical periods or their adherence to certain aesthetic features or expectations (genre).
Literary genre is a mode of categorizing literature. A French term for "a literary type or class".However, such classes are subject to change, and have been used in different ways in different periods and traditions.
Poetry
Poetry is a form of literary art which uses the aesthetic qualities of language (including music and rhythm) to evoke meanings beyond a prose paraphrase. Poetry has traditionally been distinguished from prose by its being set in verse; prose is cast in sentences, poetry in lines; the syntax of prose is dictated by meaning, whereas that of poetry is held across meter or the visual aspects of the poem. This distinction is complicated by various hybrid forms such as the prose poem and prosimetrum, and more generally by the fact that prose possesses rhythm. Abram Lipsky refers to it as an "open secret" that "prose is not distinguished from poetry by lack of rhythm".
Prior to the 19th century, poetry was commonly understood to be something set in metrical lines; accordingly, in 1658 a definition of poetry is "any kind of subject consisting of Rhythm or Verses". Possibly as a result of Aristotle's influence (his Poetics), "poetry" before the 19th century was usually less a technical designation for verse than a normative category of fictive or rhetorical art. As a form it may pre-date literacy, with the earliest works being composed within and sustained by an oral tradition; hence it constitutes the earliest example of literature.
Prose
Prose is a form of language that possesses ordinary syntax and natural speech, rather than a regular metre; in which regard, along with its presentation in sentences rather than lines, it differs from most poetry. However, developments in modern literature, including free verse and prose poetry have tended to blur any differences, and American poet T.S. Eliot suggested that while: "the distinction between verse and prose is clear, the distinction between poetry and prose is obscure.
On the historical development of prose, Richard Graff notes that "[In the case of Ancient Greece] recent scholarship has emphasized the fact that formal prose was a comparatively late development, an "invention" properly associated with the classical period".
Philosophical, historical, journalistic, and scientific writings are traditionally ranked as literature. They offer some of the oldest prose writings in existence; novels and prose stories earned the names "fiction" to distinguish them from factual writing or nonfiction, which writers historically have crafted in prose.
Fiction
Novel
A novel is a long fictional prose narrative. In English, the term emerged from the Romance languages in the late 15th century, with the meaning of "news"; it came to indicate something new, without a distinction between fact or fiction. The romance is a closely related long prose narrative. Walter Scott defined it as "a fictitious narrative in prose or verse; the interest of which turns upon marvellous and uncommon incidents", whereas in the novel "the events are accommodated to the ordinary train of human events and the modern state of society". Other European languages do not distinguish between romance and novel: "a novel is le roman, der Roman, il romanzo", indicates the proximity of the forms.
Although there are many historical prototypes, so-called "novels before the novel",[62] the modern novel form emerges late in cultural history—roughly during the eighteenth century.[63] Initially subject to much criticism, the novel has acquired a dominant position amongst literary forms, both popularly and critically.[61][64][65]
Novella
In purely quantitative terms, the novella exists between the novel and short story; the publisher Melville House classifies it as "too short to be a novel, too long to be a short story". There is no precise definition in terms of word or page count. Literary prizes and publishing houses often have their own arbitrary limits, which vary according to their particular intentions. Summarizing the variable definitions of the novella, William Giraldi concludes "[it is a form] whose identity seems destined to be disputed into perpetuity". It has been suggested that the size restriction of the form produces various stylistic results, both some that are shared with the novel or short story, and others unique to the form.
Short story
A dilemma in defining the "short story" as a literary form is how to, or whether one should, distinguish it from any short narrative; hence it also has a contested origin, variably suggested as the earliest short narratives (e.g. the Bible), early short story writers (e.g. Edgar Allan Poe), or the clearly modern short story writers (e.g. Anton Chekhov). Apart from its distinct size, various theorists have suggested that the short story has a characteristic subject matter or structure; these discussions often position the form in some relation to the novel.
Essays
An essay consists of a discussion of a topic from an author's personal point of view, exemplified by works by Michel de Montaigne or by Charles Lamb. Genres related to the essay may include the memoir and the epistle.
Natural science
As advances and specialization have made new scientific research inaccessible to most audiences, the "literary" nature of science writing has become less pronounced over the last two centuries. Now, science appears mostly in journals. Scientific works of Aristotle, Copernicus, and Newton still exhibit great value, but since the science in them has largely become outdated, they no longer serve for scientific instruction. Yet, they remain too technical to sit well in most programs of literary study. Outside of "history of science" programs, students rarely read such works.
Philosophy
Philosophy has become an increasingly academic discipline. More of its practitioners lament this situation than occurs with the sciences; nonetheless most new philosophical work appears in academic journals. Major philosophers through history—Plato, Aristotle, Socrates, Augustine, Descartes, Kierkegaard, Nietzsche—have become as canonical as any writers. Philosophical writing spans from humanistic prose to formal logic, the latter having become extremely technical to a degree similar to that of mathematics.
History
A significant portion of historical writing ranks as literature, particularly the genre known as creative nonfiction, as can a great deal of journalism, such as literary journalism. However, these areas have become extremely large, and often have a primarily utilitarian purpose: to record data or convey immediate information. As a result, the writing in these fields often lacks a literary quality, although it often (and in its better moments) has that quality. Major "literary" historians include Herodotus, Thucydides and Procopius, all of whom count as canonical literary figures.
Law
Law offers more ambiguity. Some writings of Plato and Aristotle, the law tables of Hammurabi of Babylon, or even the early parts of the Bible could be seen as legal literature. Roman civil law as codified in the Corpus Juris Civilis during the reign of Justinian I of the Byzantine Empire has a reputation as significant literature. The founding documents of many countries, including Constitutions and Law Codes, can count as literature.
Drama
Drama is literature intended for performance. The form is often combined with music and dance, as in opera and musical theatre. A play is a subset of this form, referring to the written dramatic work of a playwright that is intended for performance in a theater; it comprises chiefly dialogue between characters, and usually aims at dramatic or theatrical performance rather than at reading. A closet drama, by contrast, refers to a play written to be read rather than to be performed; hence, it is intended that the meaning of such a work can be realized fully on the page. Nearly all drama took verse form until comparatively recently.
Greek drama exemplifies the earliest form of drama of which we have substantial knowledge. Tragedy, as a dramatic genre, developed as a performance associated with religious and civic festivals, typically enacting or developing upon well-known historical or mythological themes. Tragedies generally presented very serious themes. With the advent of newer technologies, scripts written for non-stage media have been added to this form. War of the Worlds (radio) in 1938 saw the advent of literature written for radio broadcast, and many works of Drama have been adapted for film or television. Conversely, television, film, and radio literature have been adapted to printed or electronic media.
Other narrative forms
Electronic literature is a literary genre consisting of works that originate in digital environments.
Films, videos and broadcast soap operas have carved out a niche, which often parallels the functionality of prose fiction.
Graphic novels and comic books present stories told in a combination of sequential artwork, dialogue and text.
The revenue from the global book publishing market is forecast to slightly increase in the coming years, growing from around 113 billion U.S. dollars in 2015 to about 123 billion U.S. dollars by 2020.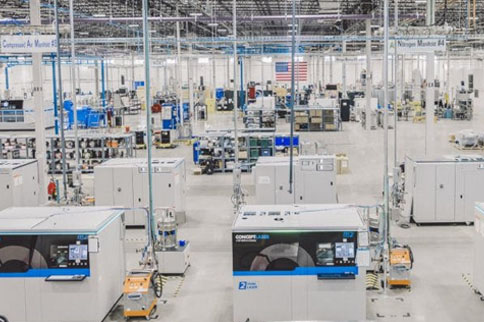 Publishing is the activity of making information, literature, music, software and other content available to the public for sale or for free. Traditionally, the term refers to the distribution of printed works, such as books, newspapers, and magazines. With the advent of digital information systems, the scope has expanded to include electronic publishing such as ebooks, academic journals, micropublishing, websites, blogs, video game publishing, and the like.
Publishing may produce private, club, commons or public goods and may be conducted as a commercial, public, social or community activity. The commercial publishing industry ranges from large multinational conglomerates such as RELX, Pearson and Thomson Reuters to thousands of small independents. It has various divisions such as: trade/retail publishing of fiction and non-fiction, educational publishing (k-12) and academic and scientific publishing. Publishing is also undertaken by governments, civil society and private companies for administrative or compliance requirements, business, research, advocacy or public interest objectives. This can include annual reports, research reports, market research, policy briefings and technical reports. Self-publishing has become very common.
"Publisher" can refer to a publishing company or organization, an individual who leads a publishing company or an imprint, or to an individual who leads a magazine.
Stages of Publishing
The publishing process includes creation, acquisition, copy editing, production, printing (and its electronic equivalents), marketing, and distribution.
Although listed as distinct stages, parts of these occur concurrently. As editing of text progresses, front cover design and initial layout takes place, and sales and marketing of the book begins.
The publisher may subcontract various aspects of this process to specialist companies and/or freelancers.
Editorial stage
It is likely the author will be asked to work with an editor to improve the quality of the work. Publishers may maintain a house style, and staff will copy edit to ensure that the work matches the style and grammatical requirements of each market. Editing may also involve structural changes and requests for more information. Some publishers employ fact checkers, particularly regarding non-fiction works.
Design stage
This stage includes the visual appearance of the product. The design process prepares the work for printing through processes such as typesetting, dust jacket composition, specification of paper quality, binding method and casing.
For standard fiction titles, the design is usually restricted to typography and cover design. For books containing illustrations or images, design takes on a much larger role in laying out how the page looks, how chapters begin and end, colours, typography, cover design and ancillary materials such as posters, catalogue images, and other sales materials. Non-fiction illustrated titles are the most design intensive books, requiring extensive use of images and illustrations, captions, typography and a deep involvement and consideration of the reader experience.
The activities of typesetting, page layout, the production of negatives, plates from the negatives and, for hardbacks, the preparation of brasses for the spine legend and Imprint are now all computerized. Prepress computerization evolved mainly in about the last twenty years of the 20th century. If the work is to be distributed electronically, the final files are saved in formats appropriate to the target operating systems of the hardware used for reading. These may include PDF files.
Sales and marketing stage
As editing and design are underway, sales people may start talking about the book with their customers to build early interest. Publishing companies often send advance information sheets to customers or overseas publishers to gauge possible sales. This information feeds back through the editorial process and may affect the formatting of the book and the strategy employed to sell it. For example, if interest from foreign publishers is high, co-publishing deals may be established whereby publishers share printing costs in producing large print runs thereby lowering the per-unit cost of the books. Conversely, if initial feedback is not strong, the print-run of the book may be reduced, the marketing budget cut or, in some cases, the book is dropped from publication altogether.
Dedicated in-house salespeople are sometimes replaced by companies who specialize in sales to bookshops, wholesalers, and chain stores for a fee. This trend is accelerating as retail book chains and supermarkets have centralized their buying.
Printing
Once editing and design are complete, the printing phase begins, starting with a pre-press proof, for final checking and sign-off by the publisher. This proof shows the book precisely as it will appear once printed and represents the final opportunity for the publisher to correct errors. Some printing companies use electronic proofs rather than printed proofs. Once approved, printing – the physical production of the printed work – begins.
Recently new printing process have emerged, such as printing on demand (POD) and web-to-print. The book is written, edited, and designed as usual, but it is not printed until the publisher receives an order for the book from a customer. This procedure ensures low costs for storage and reduces the likelihood of printing more books than will be sold. Web-to-print enables a more streamlined way of connecting customers to printing through an online medium.
Binding
In the case of books, binding follows upon the printing process. It involves folding the printed sheets, "securing them together, affixing boards or sides to it, and covering the whole with leather or other materials".
Distribution
The final stage in publication involves making the product available to the public, usually by offering it for sale. In previous centuries, authors frequently also acted as their own editor, printer, and bookseller, but these functions have become separated. Once a book, newspaper, or another publication is printed, the publisher may use a variety of channels to distribute it. Books are most commonly sold through booksellers and through other retailers. Newspapers and magazines are typically sold in advance directly by the publisher to subscribers, and then distributed either through the postal system or by newspaper carriers. Periodicals are also frequently sold through newsagents and vending machines.
Within the book industry, printers often fly some copies of the finished book to publishers as sample copies to aid sales or to be sent out for pre-release reviews. The remaining books often travel from the printing facility via sea freight. Accordingly, the delay between the approval of the pre-press proof and the arrival of books in a warehouse, much less in a retail store, can take some months. For books that tie into movie release-dates (particularly for children's films), publishers will arrange books to arrive in store up to two months prior to the movie release to build interest in the movie.
Book Packaging
If the processes above, up to the stage of printing, are handled by a third party and then sold to the publishing company, it is known as book packaging. This is a common strategy for smaller publishers, which buy the intellectual property rights then sell the package to other publishers and gain an immediate return on capital invested. The first publisher will often print sufficient copies for all markets and thereby get the maximum quantity efficiency on the print run for all.
Industry sub-divisions
Newspaper publishing
Newspapers are regularly scheduled publications that present recent news, typically on a type of inexpensive paper called newsprint. Most newspapers are primarily sold to subscribers, through retail newsstands or are distributed as advertising-supported free newspapers. About one-third of publishers in the United States are newspaper publishers.
Periodical publishing
Nominally, periodical publishing involves publications that appear in a new edition on a regular schedule. Newspapers and magazines are both periodicals, but within the industry, the periodical publishing is frequently considered a separate branch that includes magazines and even academic journals, but not newspapers. About one-third of publishers in the United States publish periodicals (not including newspapers).
Book publishing
"Book publishing company" redirects here. For the publisher named Book Publishing Company, see The Farm (Tennessee).
The global book publishing industry accounts for over $100 billion of annual revenue, or about 15% of the total media industry.
Book publishers represent less than a sixth of the publishers in the United States. Most books are published by a small number of very large book publishers, but thousands of smaller book publishers exist. Many small- and medium-sized book publishers specialize in a specific area. Additionally, thousands of authors have created publishing companies and self-published their own works.
Within the book publishing, the publisher of record for a book is the entity in whose name the book's ISBN is registered. The publisher of record may or may not be the actual publisher.
Approximately 60% of English-language books are produced through the "Big Five" publishing houses: Penguin Random House, Hachette, HarperCollins, Simon & Schuster and Macmillan.
Directory publishing
Directory publishing is a specialized genre within the publishing industry. These publishers produce mailing lists, telephone books, and other types of directories.[22] With the advent of the Internet, many of these directories are now online.
Academic publishing
Academic publishers are typically either book or periodical publishers that have specialized in academic subjects. Some, like university presses, are owned by scholarly institutions. Others are commercial businesses that focus on academic subjects.
The development of the printing press represented a revolution for communicating the latest hypotheses and research results to the academic community and supplemented what a scholar could do personally. But this improvement in the efficiency of communication created a challenge for libraries, which have had to accommodate the weight and volume of literature.
One of the key functions that academic publishers provide is to manage the process of peer review. Their role is to facilitate the impartial assessment of research and this vital role is not one that has yet been usurped, even with the advent of social networking and online document sharing.
Today, publishing academic journals and textbooks is a large part of an international industry. Critics claim that standardised accounting and profit-oriented policies have displaced the publishing ideal of providing access to all. In contrast to the commercial model, there is non-profit publishing, where the publishing organization is either organised specifically for the purpose of publishing, such as a university press, or is one of the functions of an organisation such as a medical charity, founded to achieve specific practical goals. An alternative approach to the corporate model is open access, the online distribution of individual articles and academic journals without charge to readers and libraries. The pioneers of Open Access journals are BioMed Central and the Public Library of Science (PLoS). Many commercial publishers are experimenting with hybrid models where certain articles or government funded articles are made free due to authors' payment of processing charges, and other articles are available as part of a subscription or individual article purchase.
Tie-in publishing
Technically, radio, television, cinemas, VCDs and DVDs, music systems, games, computer hardware and mobile telephony publish information to their audiences. Indeed, the marketing of a major film often includes a novelization, a graphic novel or comic version, the soundtrack album, a game, model, toys and endless promotional publications.
Some of the major publishers have entire divisions devoted to a single franchise, e.g. Ballantine Del Rey Lucasbooks has the exclusive rights to Star Wars in the United States; Random House UK (Bertelsmann)/Century LucasBooks holds the same rights in the United Kingdom. The game industry self-publishes through BL Publishing/Black Library (Warhammer) and Wizards of the Coast (Dragonlance, Forgotten Realms, etc.). The BBC has its publishing division that does very well with long-running series such as Doctor Who. These multimedia works are cross-marketed aggressively and sales frequently outperform the average stand-alone published work, making them a focus of corporate interest.
Independent publishing alternatives
Writers in a specialized field or with a narrower appeal have found smaller alternatives to the mass market in the form of small presses and self-publishing. More recently, these options include print on demand and ebook format.
According to the Global Market Research Report of IBISWorld - international market research company, book-publishing industry is expected to gain $119 billion in 2019. There are 315,579 employees in 16,395 businesses operating in the industry.